Supermarket Services Company Inc was founded in 1996. We adhere to our core values of providing exceptional services, quality, and reliability. We specialize in selling and installing walk-in and reach-in coolers and freezers from Crown Tonka, US Cooler, Carroll Coolers, Imperial Brown, and more. Our primary products include beer caves, cabinetry, booth seating, freezers, refrigerators, coolers, and more. We specialize in everything supermarket design and convenience store design! We are the supermarket plan and convenience store plan pros!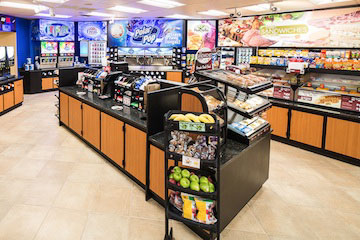 Our focus initially was on the grocery industry and then expanded to multiple sectors. After successful business of over 20 years, we broadened our scope to include convenience store and grocery store layout and design, décor, and architectural millwork, in order to provide a full complement of fixture offerings to equip the most demanding design concepts.
Supermarket Services Company Inc is an established organization in Tishomingo, Oklahoma. We provide services to commercial refrigerated warehouses, drug stores, and package store industries.
At, Supermarket Services Company Inc, customers are our top-most priority. We ensure they receive the highest quality equipment tailored specifically to your requirements. Our team uses advanced technology and skills to make error-free and durable products, which ultimately enhance your image or performance in the market.
Whether you are looking for store designing, construction planning or completing the project, we are your one-stop solution. We will give you a cutting edge supermarket design and convenience store design!