Modernize your business with contemporary commercial seating from Supermarket Services Company.
We carry a full-line of contemporary booth seating for restaurants, convenience stores, bars, nightclubs and more, from all of your most trusted brands and manufacturers. At Supermarket Services Company we take the time to personally work with each customer, to be sure that you are finding exactly the right booth seating or contemporary commercial seating that you need at a price you can afford.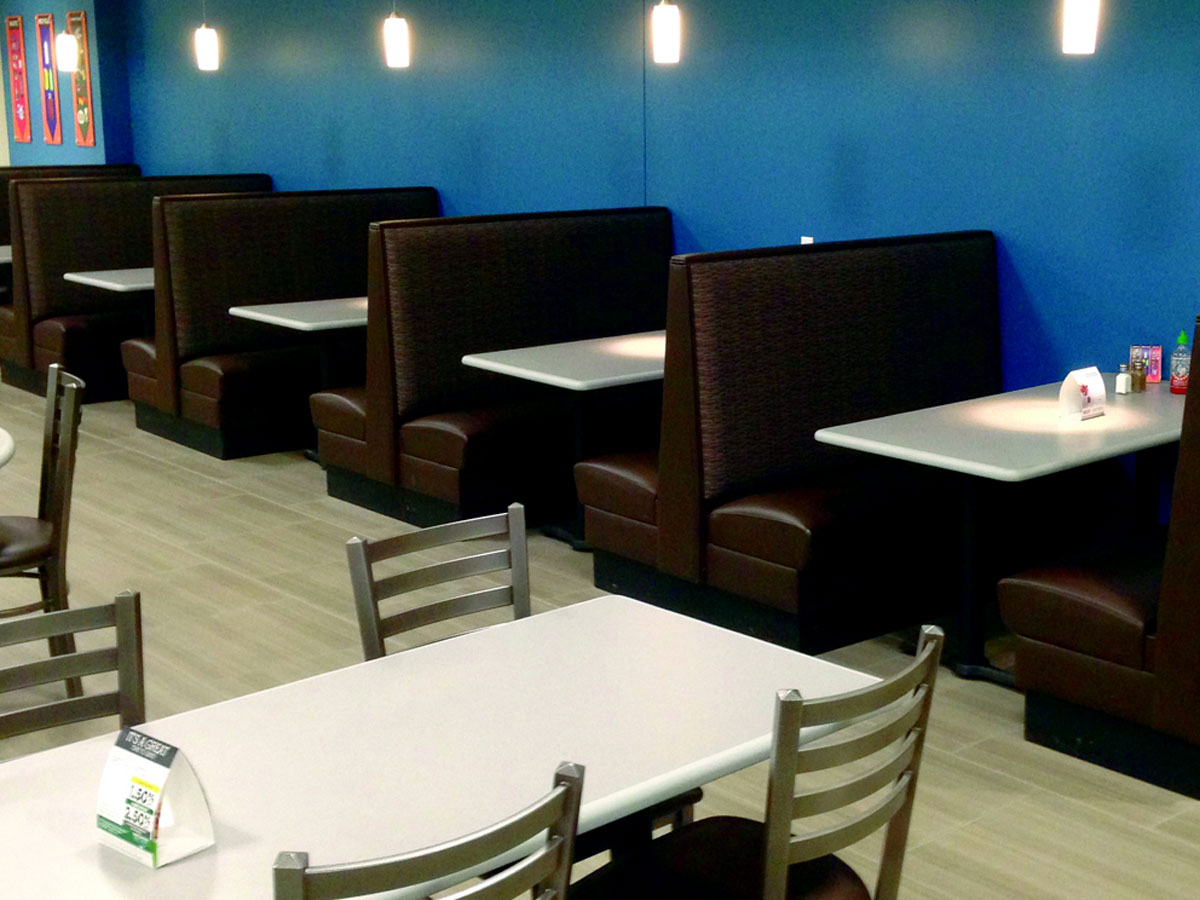 With so many choices for contemporary commercial seating, it can be hard to find something that will fit your unique decor, while still being high-quality and affordable. That's why we are dedicated to 100% customer service, to work hand-in-hand with you to find the right booth seating, tables or chairs that you need to enhance your facilities. Simply browse our extensive online catalog, and then give us a call with any questions or concerns. We'll work together to bring your business a modern look at an affordable price. We will give you a cutting edge supermarket design and convenience store design!
It's simple. At Supermarket Service Company we strive to match our customers with the products that will best serve your needs. That's why we offer a real life, hassle-free salesperson to assist you, and one of the most comprehensive catalogs in the business. We are the supermarket plan and convenience store plan pros!
We have an extensive catalog of products including:
Finding the right commercial seating for your specific facility can be a huge undertaking of time and lead to countless questions. What will fit in this space? Does it come in this color? Can it support this much weight? Searching for the right seating can lead to endless frustration. At Supermarket Services Company, we understand this, which is why our experienced sales-staff is here to answer all your questions and provide personalized, one-on-one customer service.
Browse our extensive online catalog of contemporary commercial seating, and then give us a call if you have any questions. We can meet all your needs for tables, chairs and contemporary booth seating for restaurants, bars, nightclubs, or even your home and office. Contact us today; we'll work to find you the right commercial seating at the right price. Guaranteed.
All Grocery/Convenience Store Products