Once beer has been chilled for the first time, it loses quality every time it drops to room temperature and is chilled again. Before electrical refrigeration methods were invented, beer was stored in beer caves, deep holes underground or in the side of mountains. Fortunately, Supermarket Services is able to offer our customers modern beer caves that hold your products at 28 degrees Fahrenheit, which is the coldest possible temperature that beer can be stored at. This guarantees that you will have The Coldest Beer In Town.
These large refrigeration units are perfect for storing one of the most popular beverages in the world. From the time it arrives off the truck until the time it is placed in your customers hands, beer will stay chilled and fresh in our beer caves.
It doesn't matter if you own a huge grocery store or a small convenience store, if you sell beer, you will need a beer cave from Supermarket Services. Our technicians will work with you to design and create a beer cave refrigeration unit that will meet or exceed all of your needs. The quality of our products and the reliability of our service is guaranteed.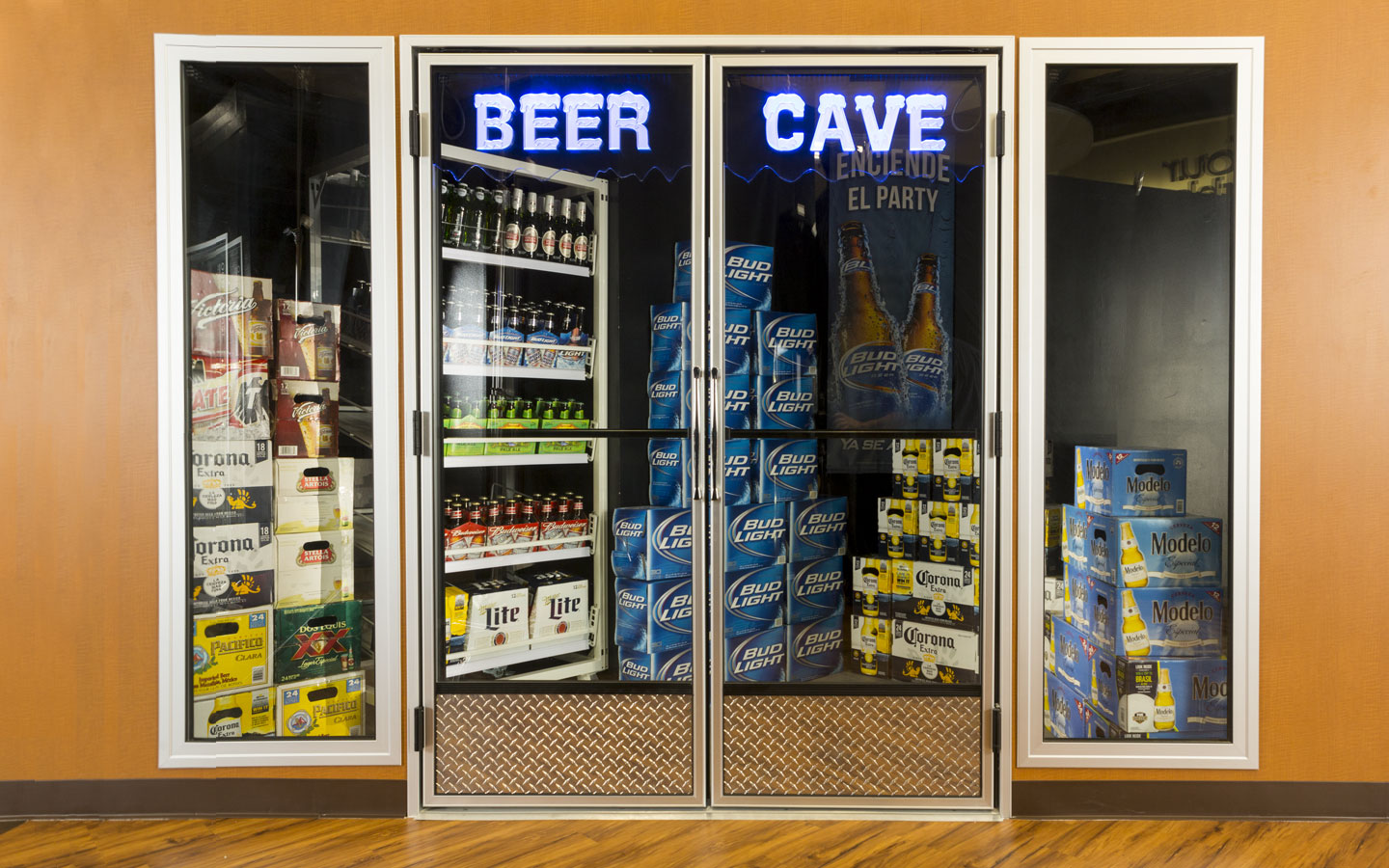 Remember, Supermarket Services is your one-stop shop for all of your grocery and convenience store equipment needs. From industrial refrigeration units and walk-in coolers to hot and cold drink dispensers and domestic ice making machine units, we have got what you need to run a successful business. Plus, our company can even handle the layout of your store to create a customer-friendly atmosphere that maximizes profits. We will give you a cutting edge supermarket design and convenience store design! We are the supermarket plan and convenience store plan pros!
All Grocery/Convenience Store Products