At Supermarket Services, we provide store shelving systems from a variety of manufacturers, including:
Our retail shelving provides retailers with a number of options for customizing each store's fixture layout. Whether you need gondola shelving, wall shelving, end caps, or three-and four-way merchandisers; Supermarket Services Company, Inc. can match the options and design that best fits your merchandising needs.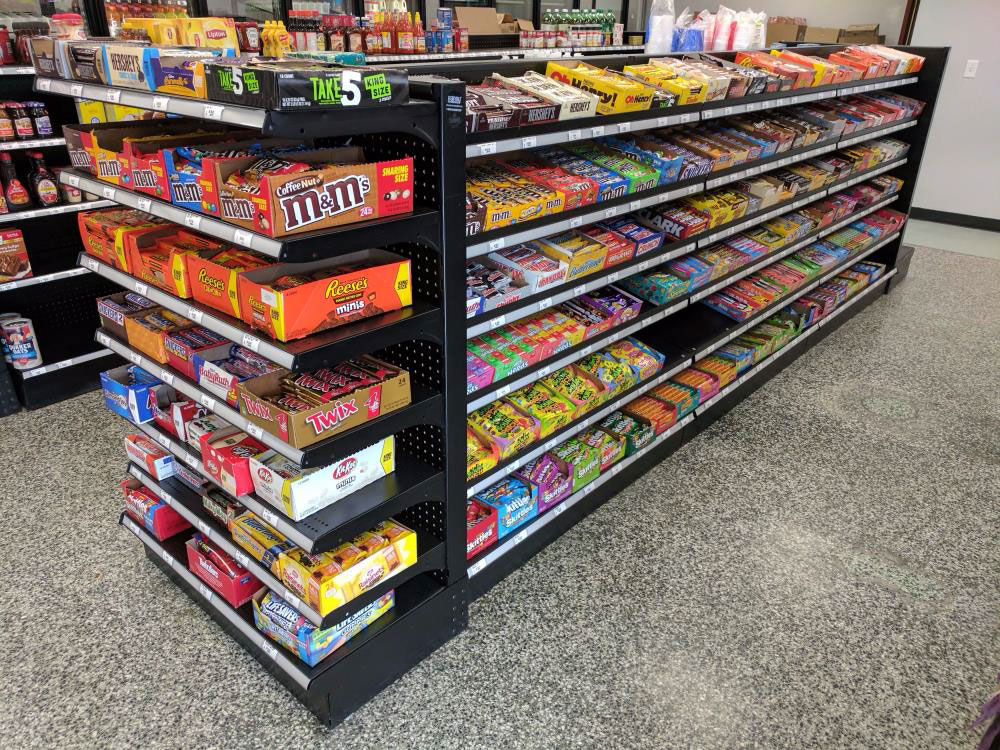 The supermarket shelving systems available from Super Market Services are strong and versatile. Each shelf on our retail shelving units has slim, sturdy, multi-position steel brackets that allow the shelf to be used in multiple merchandising arrangements. The shelf diversity provides increased product visibility while reducing the wasted space caused by bulky brackets.
Meticulously engineered, our gondola shelves feature high tensile steel uprights that are slotted one inch on center for convenient shelf placement. Built-in levelers and snap-together parts make installation simple while yielding an exceptional load capacity. The thousands of accessories available for gondola display shelving will address the particular needs of each store, and all parts and accessories install easily. Supermarket Services has the professional staff to assist you in selecting the right retail shelving for your store, and our customer service guarantee helps you buy with confidence. We will give you a cutting edge supermarket design and convenience store design! We are the supermarket plan and convenience store plan pros!
All Grocery/Convenience Store Products